EXCELLENT QUALITY AT A FAIR PRICE
B-Care is the elastic bandages trademark of the Mexican firm: Promeim. Established in 2001 with the purpose of providing the highest quality standards and fair price in elastic bandages that could help patients and consumers in the process of therapy and healing.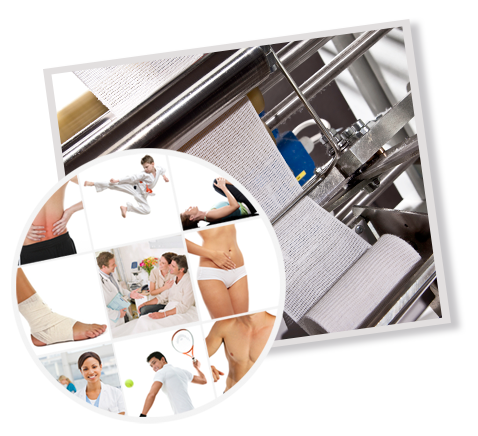 BEST ELASTIC BANDAGES IN THE MARKET
In its early years B-Care began its manufacture with two looms, two semi-automatic reels and one vaporizer, producing up to 600 bandages per day.
Nowadays B-Care works with cutting edge facilities and equipment with a monthly production capacity of a hundred thousand bandage in some models.